For all 4 formats (PADI Adventure Log (PADI Cordura Zipper) / iQ Logbook L, SSI (Professional) DiveLog, iQ Logbook M / sub-base Logbook, iQ Logbook XS/S) there are now new updated 1 and 2 or 1 and 3 dives dive log templates.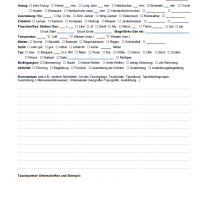 Click here for the dive log templates.
Please note that the dive log template are German at the moment. Stay tuned for an English version in the next weeks!
Have fun with it. :-) Ideas? Suggestions? Other things? Always, tell us!