Drift dive on the eastern side of Small Giftun Island
27° 11' 34.90" N, 33° 59' 4.75" E
Data & Description
Rating¹:


Difficulty²:


Alternative names for this dive spot:
Giftun Soraya Drift, Pierre's Hill
Maximum depth:
up to 20 meters
Current:
mostly from the north, little to very strong
Local dive center:
James & Mac
Weather:
Das Wetter für
Hurghada
Book recommendations: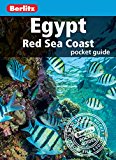 Egypt Red Sea Coast (Berlitz Pocket Guides)a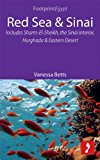 Red Sea & Sinai: Includes Sharm-El-Sheikh, the Sinai interior, Hurghada and Eastern Deserta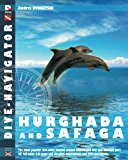 Dive-navigator Hurghada and Safagaa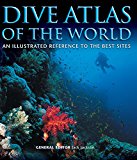 Dive Atlas of the World: An Illustrated Reference to the Best Sitesa
Description dive spot:
This dive spot is only for drift dives. It is located on the eastern side of Small Giftun Island. The dive ends at the dive site Giftun Soraya. The current is mostly from the north, but not easy to predict. There can be no current or there can be a very strong current.
Nice forest of fan corals on 20 meters, very much fish and with a bit of luck big apoleon wrasses.
"Ham Ham" means "outside lavatory" or to be more direct "shit house" in arabic. At least you hear this a lot during the briefing on the dive boats.
Contributed by:
Martin Sebald
Last content update:
2009/01/05
Gallery
¹ Dive site rating: The rating is a five star rating ("poor" to "outstanding") and based on the dive site itself and on the comparison of all dive sites in the area. It also reflects the personal opinion and preference of the contributor.
² Dive site difficulty: The difficulty rating is a five star rating ("beginner" to "technical diver") and based on the personal opinion of the contributor and maybe also on the experience the contributor had when diving this site. We take absolutly no responsibility for diving accidents or anything else. Please always be a safe diver and dive your level of experience and please also be aware of local laws and regulations there might be.
a Amazon affiliate link: If you order we get a very little commision. Important: The price on Amazon does not change for you! It is just a bonus which we receive for the recommendation.