Wood cargo ship at Sha'ab Abu Nuhas
27° 34' 38" N, 33° 55' 24" E
Data & Description
Position:
Sha'ab Abu Nuhas
Description dive spot:
The cargo ship lies drilled in itself on the side between 7 and 27 meters and is broken apart in the middle. Bow and stern lie apart about 30 meters. The middle part is completly destroyed, but the bridge and the men's quarter is very good preserved and lies between 7 and 15 meters, which is perfect for diving.
The highlights next to the men's quarter is the machine room. It is very spacious and the two Japanese diesel engines, which had 5.000 horsepower output still are very impressing with all their details.
Because of its sloping position diving the wreck is special. Easily orientation gets irritated, especially in the bridge and the men's quarter.
Many soft corals already discovered the wreck site.
Book recommendations:

Giannis D - New Art to Media Underwater Waterproof 3D Dive Site Mapa

Sha'ab Abu Nuhas - New Art to Media Underwater Waterproof 3D Dive Site Mapa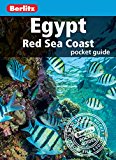 Egypt Red Sea Coast (Berlitz Pocket Guides)a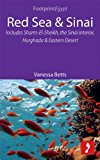 Red Sea & Sinai: Includes Sharm-El-Sheikh, the Sinai interior, Hurghada and Eastern Deserta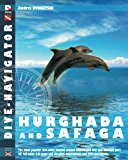 Dive-navigator Hurghada and Safagaa
Minimum depth:
27 meters
Maximum depth:
27 meters
Reason sunk:
ran aground on the reef of Abu Nuhas because of a navigation problem
Type of vessel:
Cargo ship
Port of registry:
Greece
Last cargo:
Teakwood and mahogany
Contributed by:
Martin Sebald, Alexander Schönleber
Last content update:
2009/01/05
Weather:
Das Wetter für
Hurghada
Rating¹:


Sunk:
April 19th, 1983
Difficulty²:


Former names:
Shoyo Maru
Length:
100 meters
Beam:
16 meters
Tonnage:
2900 BRT
Maximum speed:
12 knots
Launched:
1969
Gallery
¹ Dive site rating: The rating is a five star rating ("poor" to "outstanding") and based on the dive site itself and on the comparison of all dive sites in the area. It also reflects the personal opinion and preference of the contributor.
² Dive site difficulty: The difficulty rating is a five star rating ("beginner" to "technical diver") and based on the personal opinion of the contributor and maybe also on the experience the contributor had when diving this site. We take absolutly no responsibility for diving accidents or anything else. Please always be a safe diver and dive your level of experience and please also be aware of local laws and regulations there might be.
a Amazon affiliate link: If you order we get a very little commision. Important: The price on Amazon does not change for you! It is just a bonus which we receive for the recommendation.