Artificial sunken dry dock for small ships
Data & Description
Position:
northeast of Mindoro
Boat trip:
~10 minutes from Sabang Beach
Maximum depth:
~27 meters
Local dive center:
Cocktaildivers
Weather:
Das Wetter für
Puerto Galera
Book recommendations: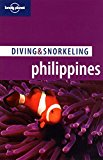 Lonely Planet Diving & Snorkeling Philippinesa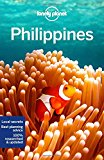 Lonely Planet Philippines (Travel Guide)a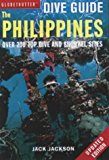 The Philippines (Globetrotter Dive Guide)a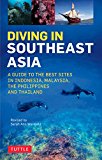 Diving in Southeast Asia: Indonesia, Malaysia, the Philippines and Thailanda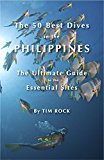 The 50 Best Dives in the Philippinesa
Description dive spot:
The long way to the Dry Dock leads over a sand / gravel field, which barely has life. The dock is more of a steel frame, which is partly overgrown nicely. Also you will find a few predators and cleaner shrimp here.
The way back must be 10 meters in the open water, otherwise the air gets scarce up to the reef. In the reef many, sometimes rare, fish.
Contributed by:
Alexander Schönleber, Clemens Wolfangel, Joe, Uschi Baumdicker
Last content update:
2007/02/20
Gallery
a Amazon affiliate link: If you order we get a very little commision. Important: The price on Amazon does not change for you! It is just a bonus which we receive for the recommendation.