Wreck of a car ferry between Phi Phi and Phuket
7° 48' 8.52" N, 98° 38' 34.98" E
Data & Description
Rating¹:


Difficulty²:


Type of vessel:
Catamaran ferry for cars and passengers
Last cargo:
Passengers
Length:
83 meters
Beam:
19,6 meters
Tonnage:
2498 GRT
Launched:
1969
Sunk:
May 4th 1997 at about 10:50am
Reason sunk:
Officially: Rammed into the Anemone Reef
Unofficial: Probably insurance fraud
Local dive center:
Ko Lanta Diving Center
Weather:
Das Wetter für
Ko Phi Phi Don
Book recommendations: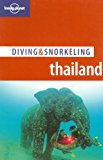 Lonely Planet Diving & Snorkeling Thailanda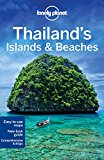 Lonely Planet Thailand's Islands & Beaches (Travel Guide)a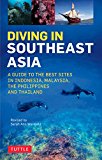 Diving in Southeast Asia: Indonesia, Malaysia, the Philippines and Thailanda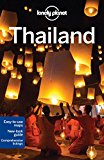 Lonely Planet Thailand (Travel Guide)a
Description dive spot:
The ferry sank on the way from Phi Phi to Phuket. After the alleged collision with the Anemone Reef it took another 2.5 hours until the ferry sank. During this time, the ship also drifted about 1000 meters from the Anemone Reef. No one was harmed, all humans could be saved by many on-site boats and longtail boats. Since there were no vehicles on the ferry and no damage could be found on the Anemone Reef, it is likely that this could be an insurance fraud case. Other sources also say the local dive centers contributed financially, as there was no other wreck that could be found in the area at the time.
The wreck lies upright on sandy ground and is already disintegrated after less than 15 years - there is not much to see of the superstructures. The quality of the ferry must have been correspondingly bad. For safety reasons, diving in is only allowed in the rear area.
The wreck is nicely overgrown for the time it lies there. You can find a lot of fish on the wreck.
The current can vary from no to very high, so and due to a minimum depth of 15 meters and a maximum depth of 31 meters (perfect nitrox wreck!), The dive site is not suitable for beginners.
Contributed by:
Martin Sebald
Last content update:
2010/04/05
Gallery
¹ Dive site rating: The rating is a five star rating ("poor" to "outstanding") and based on the dive site itself and on the comparison of all dive sites in the area. It also reflects the personal opinion and preference of the contributor.
² Dive site difficulty: The difficulty rating is a five star rating ("beginner" to "technical diver") and based on the personal opinion of the contributor and maybe also on the experience the contributor had when diving this site. We take absolutly no responsibility for diving accidents or anything else. Please always be a safe diver and dive your level of experience and please also be aware of local laws and regulations there might be.
a Amazon affiliate link: If you order we get a very little commision. Important: The price on Amazon does not change for you! It is just a bonus which we receive for the recommendation.