No longer as a ship to be recognized wreck at Magnetic Island
19° 9' 14.32" S, 146° 52' 7.36" E
Data & Description
Rating¹:


Difficulty²:


Type of vessel:
Barque
Port of registry:
Germany
Length:
~50 meters
Tonnage:
827 tons
Launched:
1870
Sunk:
1911
Reason sunk:
sunk as a breakwater
Position:
Geoffrey Bay, Magnetic Island
Minimum depth:
2 to 3 meters
Maximum depth:
8 meters
Local dive center:
Pleasure Divers Magnetic Island
Route planner:
Google Maps
Weather:
Das Wetter für
Townsville
Book recommendations: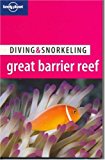 Lonely Planet: Diving & Snorkeling Great Barrier Reefa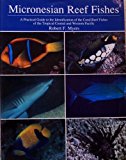 Micronesian Reef Fishes: A Guide to the Coral Reef Fishes of the Tropical Central and Western Pacifica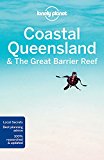 Lonely Planet Coastal Queensland & the Great Barrier Reef (Travel Guide)a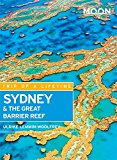 Moon: Sydney & the Great Barrier Reefa
Description dive spot:
Nice dive opportunity in between on a wreck, which as such is almost no longer recognizable as a wreck. You will see a totally by beautiful stony coral overgrown debris, where you can only here and then guess what was overgrown. The corals are beautiful, mostly intact, so you can spend at least 45 beautiful minutes at the Moltke. Fish are also there, but this is certainly not the main focus. The visibility can be bad because of the beach. The dive is very shallow, it may be worth asking in the dive shop on the beach for the best time of the day because of the tides.
The Moltke is on the left side of the bay if you look into the bay from the beach. Here is a now no longer used boat landing, to which also leads a road. Often, wild wallabies can also be seen here - a popular destination for tourists. From the ramp, the Moltke can be reached without problems. Two markings show the way. One is a wooden stake that protrudes conspicuously out of the water and the other is a little further out the end of the wreck, which is characterized by an inconspicuous buoy.
The poor condition of the Moltke can be explained by tests of the Australian Air Force. Here, during World War II, practice attacks were carried out. You probably met quite often... ;-)
Contributed by:
Martin Sebald
Last content update:
2007/02/20
¹ Dive site rating: The rating is a five star rating ("poor" to "outstanding") and based on the dive site itself and on the comparison of all dive sites in the area. It also reflects the personal opinion and preference of the contributor.
² Dive site difficulty: The difficulty rating is a five star rating ("beginner" to "technical diver") and based on the personal opinion of the contributor and maybe also on the experience the contributor had when diving this site. We take absolutly no responsibility for diving accidents or anything else. Please always be a safe diver and dive your level of experience and please also be aware of local laws and regulations there might be.
a Amazon affiliate link: If you order we get a very little commision. Important: The price on Amazon does not change for you! It is just a bonus which we receive for the recommendation.