North channel into the Fakarava Atoll
16° 4.5083' S, 145° 42.1883' W
Data & Description
Weather:
Das Wetter für
Tiputa
Book recommendations: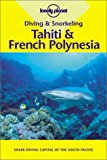 Diving & Snorkeling Tahiti & French Polynesiaa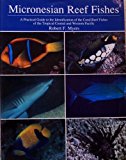 Micronesian Reef Fishes: A Guide to the Coral Reef Fishes of the Tropical Central and Western Pacifica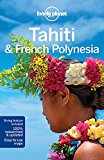 Lonely Planet Tahiti & French Polynesia (Travel Guide)a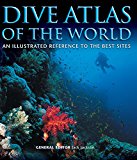 Dive Atlas of the World: An Illustrated Reference to the Best Sitesa
Description dive spot:
The channel (Passe Garaue) can only be dived in the morning at high tide as a drift dive. There are many barracudas and blacktip reef sharks in the current. It is told that occasionally there is a tiger shark in the current.
In the afternoon, the stone coral garden is dived in sheltered areas. This garden is incredibly well preserved and there is an incredible number of small reef fish of all kinds (of which a striking number of doctor and triggerfish)! In the depth there are blacktip reef sharks. Also, large humphead wrasses can be observed very close up.
The channel is an absolute must, but you should bring a lot of time, as the dive center in the north of Fakarava is always up to 1.5 hours late when leaving. I myself had to wait just over 1 hour with full equipment for the boss of the dive center...
Contributed by:
Alexander Schönleber
Last content update:
2006/07/10
Gallery
a Amazon affiliate link: If you order we get a very little commision. Important: The price on Amazon does not change for you! It is just a bonus which we receive for the recommendation.