Dive site on a small island with two caves and a grotto
45° 4' 28.20" N, 13° 36' 36.96" E
Data & Description
Downloads:

Diving Center Petra - Rifftauchplätze
(16. September 2005, 299.5 KiB, 363 Downloads)
Rating¹:


Difficulty²:


Position:
southwest of Rovinj
Boat trip:
~10 minutes from Rovinj
Maximum depth:
30 meters
Current:
often and changing
Local dive center:
Scuba Rovinj
Description local dive center:
Scuba Rovinj is located a few kilometers southeast of Rovinj at Camping Veštar.
The Diving Center Petra, where we went diving in the 2000s, no longer exists, but the great diving boat continues going out to the dive spots with Scuba Rovinj.
Weather:
Das Wetter für
Rovinj
Book recommendations: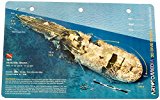 Teti in Vis Island - New Art to Media Underwater Waterproof 3D Dive Site Mapa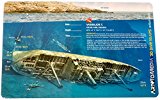 Vassilios in Vis Island - New Art to Media Underwater Waterproof 3D Dive Site Mapa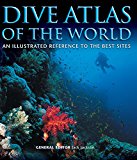 Dive Atlas of the World: An Illustrated Reference to the Best Sitesa
Description dive spot:
One of the most beautiful reef diving places in the Rovinj area.
In the upper area in the middle of the island there is the entrance to a smaller cave at a depth of about 5 meters. Through a corridor you enter the central room of the cave, which is illuminated by an opening at the top by the sun. In the dark parts there are red starfish, dark sea cucumbers and schools of goatfish.
Another cave and a grotto are located at a depth of 7 to 16 meters. Here are countless gobies, swarms of bipedal bream, black bream and other small fish.
The two caves as well as the grotto are easy to dive.
At 26 to 30 meters there is an interesting wall.
Contributed by:
Martin Sebald
Last content update:
2021/09/15
Gallery
¹ Dive site rating: The rating is a five star rating ("poor" to "outstanding") and based on the dive site itself and on the comparison of all dive sites in the area. It also reflects the personal opinion and preference of the contributor.
² Dive site difficulty: The difficulty rating is a five star rating ("beginner" to "technical diver") and based on the personal opinion of the contributor and maybe also on the experience the contributor had when diving this site. We take absolutly no responsibility for diving accidents or anything else. Please always be a safe diver and dive your level of experience and please also be aware of local laws and regulations there might be.
a Amazon affiliate link: If you order we get a very little commision. Important: The price on Amazon does not change for you! It is just a bonus which we receive for the recommendation.