The "OK" rock northeast of Île de Porquerolles at Giens
43° 1' 42.14" N, 6° 14' 29.74" E
Data & Description
Contributed by:
Martin Sebald, Alexander Schönleber
Description dive spot:
Very beautiful rock formation that can be circumnavigated. The rock is also called "OK" rock because it reminds of the "OK" sign on the surface. It is easily divable and has many beautifully overgrown steep walls, but atypical with only a few gorgonians. The rock formation is quite abstract and therefore good for orientation. Big fish are not visible, but for that a lot of colorful juveniles and octopuses. Also there are snails to see. There are barbels in the warm water.
Book recommendations: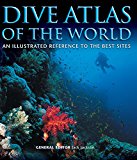 Dive Atlas of the World: An Illustrated Reference to the Best Sitesa
Last content update:
2007/02/20
Local dive center:
European Diving School
Weather:
Das Wetter für
Hyeres
Gallery
a Amazon affiliate link: If you order we get a very little commision. Important: The price on Amazon does not change for you! It is just a bonus which we receive for the recommendation.