Dive site on the southwestern tip of the Giens Peninsula
43° 1' 41.34" N, 6° 5' 52.32" E
Data & Description
Contributed by:
Martin Sebald, Alexander Schönleber
Last content update:
2007/02/20
Description dive spot:
The dive starts in a small bay. From there you dive with your right shoulder on the rock over a seagrass meadow. The path leads to about 30 meters deep around two rocks. After the rocks at about 20 meters depth you can find an entrance into a chimney, which ends only at 9 meters (it is wide enough for a diver). At 9 meters you go over two platforms, which are full of octopuses, then back to the bay. If you still have some air, you can dive into the bay in a 10-meter-long cave (depth about 3 meters).
Book recommendations: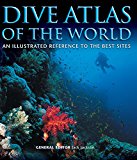 Dive Atlas of the World: An Illustrated Reference to the Best Sitesa
Rating¹:


Difficulty²:


Weather:
Das Wetter für
Hyeres
Gallery
¹ Dive site rating: The rating is a five star rating ("poor" to "outstanding") and based on the dive site itself and on the comparison of all dive sites in the area. It also reflects the personal opinion and preference of the contributor.
² Dive site difficulty: The difficulty rating is a five star rating ("beginner" to "technical diver") and based on the personal opinion of the contributor and maybe also on the experience the contributor had when diving this site. We take absolutly no responsibility for diving accidents or anything else. Please always be a safe diver and dive your level of experience and please also be aware of local laws and regulations there might be.
a Amazon affiliate link: If you order we get a very little commision. Important: The price on Amazon does not change for you! It is just a bonus which we receive for the recommendation.