Saphir-class minelaying submarine near Saint-Tropez
43° 11' 37.0" N, 6° 42' 10.0" E
Data & Description
Rating¹:


Difficulty²:


Type of vessel:
minelaying submarine
Port of registry:
France
Length:
~70 meters
Tonnage:
762 tons
Launched:
1931
Sunk:
1958
Reason sunk:
Sinking as honor monument
Position:
in front of Cap Camarat
Minimum depth:
34 meters
Maximum depth:
41 meters
Local dive center:
European Diving School
Route planner:
Google Maps
Weather:
Das Wetter für
Saint-Tropez
Book recommendations:

Rubis - New Art to Media Underwater Waterproof 3D Dive Site Mapa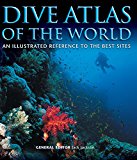 Dive Atlas of the World: An Illustrated Reference to the Best Sitesa
Description dive spot:
The Rubis is a French submarine that operated successfully against the Germans during World War II. After the war, the submarine was submerged honorably and served for some time as an exercise target for French naval divers and sonar maneuvers.
The wreck is almost completely preserved and is in the current, as if it were lurking on an invisible enemy. The Rubis is certainly one of the highlights on the Côte d'Azur. Due to the depth, it is advisable to dive mainly over the upper deck. The upper deck and the tower are more interesting anyway. The boat is submersible lengthwise, from the stern to the net cutter. There are many things to discover in the numerous niches. Around the Rubis you can observe large amounts of schools of fish. Sometimes there are strong currents.
Contributed by:
Martin Sebald, Alexander Schönleber, Martin Hess
Last content update:
2018/03/10
Gallery
¹ Dive site rating: The rating is a five star rating ("poor" to "outstanding") and based on the dive site itself and on the comparison of all dive sites in the area. It also reflects the personal opinion and preference of the contributor.
² Dive site difficulty: The difficulty rating is a five star rating ("beginner" to "technical diver") and based on the personal opinion of the contributor and maybe also on the experience the contributor had when diving this site. We take absolutly no responsibility for diving accidents or anything else. Please always be a safe diver and dive your level of experience and please also be aware of local laws and regulations there might be.
a Amazon affiliate link: If you order we get a very little commision. Important: The price on Amazon does not change for you! It is just a bonus which we receive for the recommendation.