Old steamship near Giens
43° 2' 19.80" N, 6° 13' 56.40" E
Data & Description
Contributed by:
Alexander Schönleber
Local dive center:
European Diving School
Type of vessel:
Steamship
Length:
~40 meters
Launched:
18th century
Weather:
Das Wetter für
Hyeres
Maximum depth:
~32 meters
Position:
at Giens, about 1200 meters north of Cap du Mèdes
Description dive spot:
The wreck has fallen to pieces. Only the bow is still in one piece. On the wreck you can observe lobsters, conger eels and scorpionfish.
Book recommendations: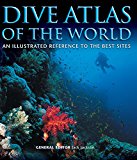 Dive Atlas of the World: An Illustrated Reference to the Best Sitesa
Last content update:
2007/02/20
Gallery
a Amazon affiliate link: If you order we get a very little commision. Important: The price on Amazon does not change for you! It is just a bonus which we receive for the recommendation.