The begin of the Überlingen drop off
47° 45' 42.46" N, 9° 10' 5.50" E
Data & Description
Contributed by:
Martin Sebald
Altitude:
395 meters
Approach:
From Überlingen-Nußdorf drive into Überlingen, then turn left in Überlingen immediately after the railroad crossing. After about 200 meters you will find a small parking lot that holds about 30 vehicles. Here is the dive site "Tennisplätze" ("Tennis Courts"), from which one reaches the shore on the right after a short walk of ~250 meters, the "Liebesinsel" ("Love Island"), an indicated peninsula with several park benches.
Book recommendations: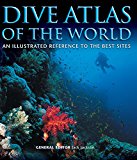 Dive Atlas of the World: An Illustrated Reference to the Best Sitesa
Last content update:
2009/01/25
Route planner:
Google Maps
Weather:
Das Wetter für
Überlingen
a Amazon affiliate link: If you order we get a very little commision. Important: The price on Amazon does not change for you! It is just a bonus which we receive for the recommendation.