Leisure lake near St. Leon-Rot
49° 16' 53.85" N, 8° 35' 25.76" E
Data & Description
Contributed by:
Martin Sebald
Approach:
Motorway A5, exit Walldorf or on the main road B3, junction St. Leon-Rot / Malsch
Last content update:
2007/02/20
Route planner:
Google Maps
Rating¹:


Book recommendations: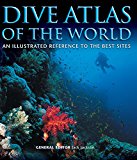 Dive Atlas of the World: An Illustrated Reference to the Best Sitesa
Description dive spot:
Dive times: June, July, August: 7:00 am to 9:00 pm; April, May, September: 8:00 am to 8:00 pm; on the remaining months: 9:00 am to 4:00 pm.
Restrictions: May, June, July, August: when the weather is nice, diving on Sundays and public holidays is limited from 7:00 am to 11:00 am.
The lake consists of two parts - a 15-acre lake for surfers and anglers and an 11-acre lake for divers and swimmers. There is also a water ski cable car on the diving and bathing lake, in the area of ​​which you are not allowed to dive. There are buoys and information signs under the water. At the bottom of the lake there are fixed pinetrees in which fish can hide. In addition to fish (perch, freshwater cod and pike) you can also observe crayfish, which speaks for the good water quality. For dives deeper than 10 meters a lamp should be taken, it gets dark quickly.
Very interesting for (wet) divers: There are hot showers. :-)
Important: A certification card and a compass must be carried, otherwise there is no diving permit given out.
Weather:
Das Wetter für
St. Leon-Rot
Diving permit:
4 €
Maximum depth:
25 meters
Visibility:
depending on the season and weather between 1 and 10 meters
Difficulty²:


¹ Dive site rating: The rating is a five star rating ("poor" to "outstanding") and based on the dive site itself and on the comparison of all dive sites in the area. It also reflects the personal opinion and preference of the contributor.
² Dive site difficulty: The difficulty rating is a five star rating ("beginner" to "technical diver") and based on the personal opinion of the contributor and maybe also on the experience the contributor had when diving this site. We take absolutly no responsibility for diving accidents or anything else. Please always be a safe diver and dive your level of experience and please also be aware of local laws and regulations there might be.
a Amazon affiliate link: If you order we get a very little commision. Important: The price on Amazon does not change for you! It is just a bonus which we receive for the recommendation.