Diving directly under the Roman bridge
46° 15' 37.08" N, 8° 50' 8.64" E
Data & Description
Rating¹:


Difficulty²:


Alternative names for this dive spot:
Pozzo dei salti, Ponte dei salti
Altitude:
536 meters
Maximum depth:
7 meters
Route planner:
Google Maps
Weather:
Das Wetter für
Locarno
Book recommendations: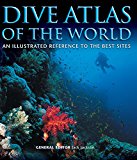 Dive Atlas of the World: An Illustrated Reference to the Best Sitesa
Description dive spot:
The dive site directly under the Roman bridge ("Ponte dei salti", which meanse "bridge of the jumps"), also simply known "Roman Bridge", is located at the outskirts of Lavertezzo.
The recommended entry point is on the north side of the arched bridge, which requires crossing the bridge with all equipment. The divers may have many bathers as a spectators when the weather is good. It may be advisable to carry the equipment down and then get dressed directly at the water.
The dive begins against the current in the direction of the Roman bridge, which can be seen from underwater when diving lying on the back and looking up. Depending on the strength of the current the dive ends sooner or later after the bridge.
Conclusion: A very beautiful and bright dive site with beautiful rock formations, which in any case are worth the great effort to come down with the equipment to the water.
Contributed by:
Martin Sebald
Last content update:
2007/07/16
¹ Dive site rating: The rating is a five star rating ("poor" to "outstanding") and based on the dive site itself and on the comparison of all dive sites in the area. It also reflects the personal opinion and preference of the contributor.
² Dive site difficulty: The difficulty rating is a five star rating ("beginner" to "technical diver") and based on the personal opinion of the contributor and maybe also on the experience the contributor had when diving this site. We take absolutly no responsibility for diving accidents or anything else. Please always be a safe diver and dive your level of experience and please also be aware of local laws and regulations there might be.
a Amazon affiliate link: If you order we get a very little commision. Important: The price on Amazon does not change for you! It is just a bonus which we receive for the recommendation.