The most diversified dive site in the Verzasca Valley
46° 14' 54.50" N, 8° 50' 42.00" E
Data & Description
Rating¹:


Difficulty²:


Alternative names for this dive spot:
Pozzo della Misura
Maximum depth:
8 meters
Route planner:
Google Maps
Weather:
Das Wetter für
Locarno
Book recommendations: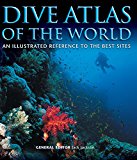 Dive Atlas of the World: An Illustrated Reference to the Best Sitesa
Description dive spot:
Perhaps the most attractive dive site in Verzasca Valley. Due to the stronger current it is more demanding to dive than the the dive site at the Roman bridge.
You can park at the top, on the street. You can either get dressed up on the street or you can bring your dive gear down and get dressed there. Two different paths down to the dive site are available. The steep path is difficult and should be done carefully and with sturdy shoes. Flip-flops or similar are not recommended and can lead to painful injuries or even fractures.
By the way, in the area of ​​the entrance is a pretty small sandy beach and a large pool. From there you can dive about 200 meters against the current. Here you find rock formations and indentations under water as well as over water even more gigantic as upriver at the Roman bridge. Nice to dive are the indentations left and right. In these indentations you can rest in the sheltered area from the current for a few minutes. It is not recommended to dive in the middle of the river. Better is a zig-zag course to be exposed to the current for only a short time.
Be careful when exiting the beach, as it is easy to get floated off down the river because of the current. This could be painful.
Contributed by:
Martin Sebald
Last content update:
2007/07/16
¹ Dive site rating: The rating is a five star rating ("poor" to "outstanding") and based on the dive site itself and on the comparison of all dive sites in the area. It also reflects the personal opinion and preference of the contributor.
² Dive site difficulty: The difficulty rating is a five star rating ("beginner" to "technical diver") and based on the personal opinion of the contributor and maybe also on the experience the contributor had when diving this site. We take absolutly no responsibility for diving accidents or anything else. Please always be a safe diver and dive your level of experience and please also be aware of local laws and regulations there might be.
a Amazon affiliate link: If you order we get a very little commision. Important: The price on Amazon does not change for you! It is just a bonus which we receive for the recommendation.