Second dive site at the Pizzeria Posse
46° 15' 9.30" N, 8° 50' 34.30" E
Data & Description
Rating¹:


Difficulty²:


Maximum depth:
11 meters
Route planner:
Google Maps
Weather:
Das Wetter für
Locarno
Book recommendations: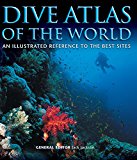 Dive Atlas of the World: An Illustrated Reference to the Best Sitesa
Description dive spot:
Posse I and Posse II are the dive sites with the best infrastructure in the Verzasca valley: the Pizzeria Posse with attached guesthouse, a filling station and proper toilets. But you need to get used to the pricing policy of the pizzeria - there are certainly restaurants with much better value for money in the Verzasca valley. On the north side of the parking lot is an SOS pillar.
The descent to the dive site Posse II is very long. From the parking lot, walk 50-100 meters down the road, then across an alpine meadow, which is picturesquely situated in the sun. Before the dive site is reached, you have to cover almost 20 vertical meters over partly smooth rocks. At the entrance you can lean comfortably against the rock to put on fins, gloves and mask. Pay attention to the current at the entrance. Attaching a safety line is certainly not a bad idea.
This dive site is especially known for its great bizarre rock formations. In addition, it is possible because of the general dive site conditions to spend more dive time than at the other dive sites.
Contributed by:
Martin Sebald
Last content update:
2007/07/16
¹ Dive site rating: The rating is a five star rating ("poor" to "outstanding") and based on the dive site itself and on the comparison of all dive sites in the area. It also reflects the personal opinion and preference of the contributor.
² Dive site difficulty: The difficulty rating is a five star rating ("beginner" to "technical diver") and based on the personal opinion of the contributor and maybe also on the experience the contributor had when diving this site. We take absolutly no responsibility for diving accidents or anything else. Please always be a safe diver and dive your level of experience and please also be aware of local laws and regulations there might be.
a Amazon affiliate link: If you order we get a very little commision. Important: The price on Amazon does not change for you! It is just a bonus which we receive for the recommendation.